"Empowering a generation of young people to transform society"
Through spring term 2 and summer term 1 the whole school undertook activities whilst working towards the award. This included litter picking in the community, planting wild flower areas to attract bees, learning about Dementia , its effects and raising £360 to support the charity, investigating the charity 'Smile Train' and designing a Quiet Garden area within the school grounds. The children also performed for the community a range of May Pole dances and read Dementia poems written by class 2.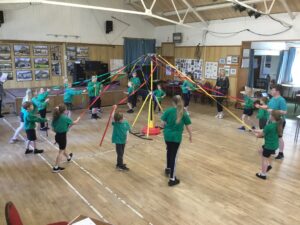 Please read the Dementia Poems below, be warned have a tissue at the ready!
Dementia                                                        Dementia Poem